Meet Dr. Hans Teschl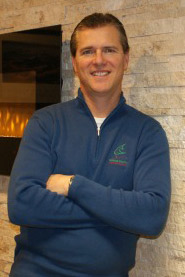 I gained an appreciation for the healing benefits of chiropractic at a young age. I've been interested in chiropractic as a career since I was about 15 years old.
My experience with chiropractic began within my family. Several of whom had conditions that required intervention and, in each case, chiropractic was their best source of relief.
I completed my chiropractic studies at the Canadian Memorial Chiropractic College in Toronto before opening my practice in Barrie in 1993. My education didn't end there, though. I have a strong interest in ongoing education, and every year exceed the minimum education requirements set forth by the College of Chiropractors of Ontario.
Dr. Teschl is a registered chiropractor in Ontario, and is a member of the College of Chiropractors of Ontario (CCO), the Ontario Chiropractic Association (OCA), and the Canadian Chiropractic Association (CCA).
Life Outside the Office
When I'm not seeing patients, I like to remain active and love the outdoors. I particularly enjoy time at our family cottage on Georgian Bay.  Other interests include cycling, golfing and home renovation projects.
A Family Affair
Watching my practice grow over the years has been wonderful. I've treated individuals who return consistently throughout the years and confidently refer their friends and loved ones.
It is truly rewarding to be treating the children of patients I first treated when they were only children themselves!
Healing Naturally
One of the most appealing aspects of chiropractic care is being able to assist people back to health over a short period of time.
The natural aspect of chiropractic (provision of care without medication or surgery) is inspiring and I am grateful to have chosen this path as a career.
Wouldn't you like to feel better and find better health? Contact my office to find out how you can benefit from chiropractic!

Barrie Chiropractor | (705) 739-9585