Meet Dr. Hans Teschl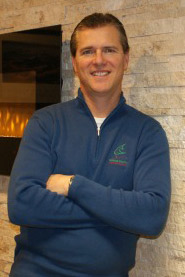 Dr. Teschl gained an appreciation for the healing benefits of chiropractic at a young age. He committed to it as a career at 15 years of age.
Dr. Teschl's experience with chiropractic began within his family. Several of whom had conditions that required intervention and, in each case, chiropractic was their best source of relief.
Dr. Teschl completed his chiropractic studies at the Canadian Memorial Chiropractic College in Toronto before opening his practice in Barrie in 1993. He has a strong interest in ongoing education, and every year exceeds the minimum education requirements set forth by the College of Chiropractors of Ontario.
Dr. Teschl is a registered chiropractor in Ontario, and is a member of the College of Chiropractors of Ontario (CCO), the Ontario Chiropractic Association (OCA), and the Canadian Chiropractic Association (CCA).
Life Outside the Office
When not seeing patients, Dr. Teschl remains active at cycling, golfing, home renovation projects and volunteering.

Dr. Teschl's Office Hours
Visit Dr. Teschl and the Barrie South and Essa Road Chiropractic Centre team to learn more about why patients trust us with their care!
Contact us to schedule your appointment today! We look forward to meeting you!

Barrie Chiropractor | (705) 739-9585