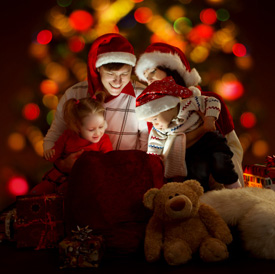 At this time of the year, most of us are feeling the pressure to get it done.  Year-end deadlines, budgets, CHRISTMAS  – OMG!  I almost forgot, have to start the shopping!  What should I get little Egbert – he's already got everything!  Plan the dinners, parties, …
STOP – take a good look in the mirror – Inhale – Exhale….
Are you prepared to handle all this?  Sure you are, always have, always will.  But, how?
Your brain, your body, your HEALTH!  Without these essential elements in place, you can't!
How can you to be good to EVERYONE around you without FIRST being good to YOURSELF?
START – NOW.
Consider the most important gift of all – Your Health.  Keep it, or get it back.  Then, give it!
If you're among the many unfortunate who have lost it, or find it failing – your courageous example of moving forward despite it all is a gift in itself!  As long as there is LIFE, there is HOPE!
We all have to be HAPPY with ourselves, no matter how bad we mess things up. It's called living.
Believing in yourself, finding peace and happiness will motivate you to make a difference, first in your own life and then in others.
Stop the noise – hear the silence – Be THANKFUL.
Commit to do something good for yourself. Something tangible, physically taxing, rewarding, goal-oriented.  Start small, but focus big. You'll be amazed at how much better you feel, think, act!
Look at your options. YOUR options, then other's. If you're not good to yourself, you're not going to be good to anyone else.  Lead by example, then give a reflection of yourself.
It'll be the best, most memorable gift you'll give to those you love.
Here's a great HEALTH ORIENTED link you may find helpful to get you started:
Additionally, you may want to consider treating yourself to a massage, or picking up a Gift Certificate for those on your list that are hard to buy for.
Enjoy yourself over the Christmas season – Remember, it's not what you do between Christmas and New Year's, but what you do between New Year's and Christmas that matters!
Please know that we are here to help you achieve and maintain your spinal health. Don't forget to book your year-end "Tune-Up Adjustment" to keep the wheels turning on that healthy you!
Merry Christmas. Peace and Health to all of you and your families.
Hans, Jane, Chad and Kim.
Your team at Barrie South Chiropractic Centre